Coronavirus Safety Information
SOUTH AUSTRALIA UPDATE
Passengers with intrastate or interstate travel in South Australia are advised to consult the SA Government website: www.covid-19.sa.gov.au/response
A reminder that passengers are responsible for ensuring that their travel is in accordance with any state government mandates, and that they have obtained any necessary permissions / permits applicable to their intended point of disembarkation.
BORDER CLOSURES
Passengers are responsible for ensuring that they have obtained all necessary permissions/ permits applicable to their intended point of disembarkation. Rex accepts no responsibility for travel expenses incurred by passengers, specific to rejection of entry into states and regional areas.
POSSIBLE CONDITIONS IMPOSED ON PASSENGERS BY THE AUSTRALIAN GOVERNMENT DEPARTMENT OF HEALTH
Following recent advice from the Australian Government, all passengers are advised that there is high possibility of mandatory quarantine on arrival at your destination. You may be responsible for the cost(s) involved in mandatory quarantine. Rex accepts no responsibility for costs associated with mandatory quarantine or rejection of cross border permits.
YOUR WELLBEING AND SAFETY
Regional Express (Rex) has one of the world's most stringent measures in place to minimise the risk of infection and we are confident that the risk of COVID-19 on a Rex flight is as low as reasonably practical. The comfort, safety and wellbeing of our passengers and employees remain our utmost priority. In response to COVID-19, Rex is continually monitoring advice of authorities and has implemented additional precautionary defences in accordance with official recommendations. We communicate regularly with our Rex Team to ensure we all comply with National and World Health Advisories.
COVID-SAFE AIR TRAVEL
The Australian Aviation Recovery Coalition (AARC) in consultation with Airlines and airports have established a set of protocols to minimise the risks of COVID-19 at each stage of your journey. We want you to travel with confidence and we all have a role to play in that. Here's how:


DATA COLLECTION FOR THE PURPOSE OF COVID-19 CONTACT TRACING
In accordance with a mandatory data collection regime enacted by the Federal Government, all passengers are required to provide the following information at the time of making their booking:
Passenger name
Mobile phone number
Email address
State of residence
All passenger information is treated sensitively, and will assist state health department contact tracing teams in tracking COVID-19 cases should a formal request be received.
PRIOR TO TRAVEL
If you are experiencing COVID-19 symptoms prior to your Rex flight, you must defer your travel plans until medical clearance has been given. To place a booking on hold contact Rex's Customer Contact Centre on 13 17 13 to amend your booking.

Symptoms include:
Fever/chills,
Shortness of breath,
Cough or sore throat,
Loss of taste/smell.
For information on Coronavirus, contact the Government's National Coronavirus Helpline on 1800 020 080 (in Australia), or seek direct medical advice.
Australian Government COVID-Safe Domestic Flying—Domestic Passenger Journey Protocol
A Domestic Passenger Journey Protocol has been released by the Australian Government following consultation with the aviation industry to provide clear and effective guidelines to reduce transmission risk on domestic flights.

The Protocol has been formulated with guidance from international aviation bodies such as the International Air Transport Association (IATA) and the International Civil Aviation Organization (ICAO); and has been endorsed by the Australian Health Protection Principal Committee, which is composed of state and territory Chief Health Officers and chaired by the Australian Government's Chief Medical Officer.

The measures and procedures implemented by Rex are in line with the Domestic Passenger Journey Protocol.

PASSENGERS ARE ENCOURAGED TO REVIEW THE PROTOCOL PRIOR TO TRAVEL.

You may view the Domestic Passenger Journey Protocol here.

For more information, including a list of FAQs, please visit the Department of Infrastructure, Transport, Regional Development and Communication website, here.
COVIDSafe App
As part of the Protocol, the Australian Government urges all Australians to download the COVIDSafe app to help stop the spread, and to accelerate contact tracing in the event of COVID-19 exposure.

Rex recommends all passengers download the app before travel.

Visit https://www.health.gov.au/resources/apps-and-tools/covidsafe-app for more information.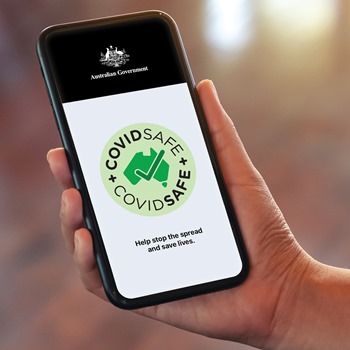 COVID Safe Business
We are officially registered as a COVID Safe business with the NSW Government. We have a COVID-19 Safety Plan and are committed to keeping you safe.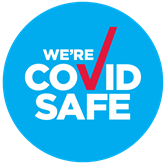 Mandatory Wearing of Face Masks
In providing an extra layer of protection against the spread of COVID-19, and for the safety and wellbeing of all passengers and crew, from 1 June 2020, all passengers across the network will be required to wear face masks.

Passengers are encouraged to bring their own masks, or masks will be available for purchase at check-in desks. The masks must cover the nose and mouth area and be worn at Rex check-in counters (or worn immediately after purchasing from a check-in counter), at boarding gates, during tarmac transfer both at boarding and disembarkation (including via bus), and whilst on-board the aircraft. Passengers must ensure that masks are a snug but comfortable fit on the side of the face and are adequately secured.

Note that Rex reserves the right to deny carriage for failure to comply with this requirement.

Exemptions apply for children 12 years and under, and passengers who have a disability or pre-existing medical condition which may prevent them from being able to wear a face mask, such as breathing difficulties or passenger requiring oxygen. It is the passenger's responsibility to present such documentation to check-in staff.

It is essential that passengers adhere to the correct protocols when wearing a face mask, and we refer them to advice from the World Health Organization: How to put on, use, take off and dispose of a mask and How to wear a medical mask safely.
COVID-19 Body Temperature Testing
Whilst all relevant health authorities are doing as much as possible to reduce the spread of COVID-19, Rex is taking a proactive and unprecedented measure in an attempt to help diminish the spread of COVID-19 and ensure the wellbeing of all Rex passengers, Crew and Staff. We understand that some passengers may object to this measure, however we implore everyone to understand that it is in your best interest and that of fellow passengers and Rex reserves the right to deny travel to passengers who do not comply with body temperature testing. Aircraft are not incubators of COVID-19, people are. Rex aircraft are thoroughly cleaned before and after each service and this additional precaution will protect you, other passengers, crew and the broader community.
Aircraft Cleaning
Whilst we maintain a high degree of cleanliness on-board our aircraft at all times, we have increased our existing aircraft cleaning procedures which includes:
Enhanced cleaning of the aircraft cabin, service equipment and flight deck
Extended cleaning of the cabin during all aircraft turnarounds
The use of a broad spectrum disinfectant cleaner which kills 99.99% of bacteria, viruses (including Coronaviruses), fungi and mycobacteria (approved for use on aircraft)
Air Filtration On-board
Our fleet of SAAB 340 aircraft are fitted with High Efficiency Particle Air (HEPA) filters, which perform similarly to those used to keep the air clean in hospital operating rooms, and are the best available technology for filtering the air on-board aircraft. Test results prove that HEPA filters have a high level of microbial removal efficacy in aircraft cabin air filters; this means that the air quality on the aircraft is essentially sterile and particle free.
Seating
Social distancing on board aircraft is not considered necessary by both State and Federal Health authorities and is also not considered necessary by the International Air Transport Authority, the world body governing air transport (the relevant press release is available here). Where possible, check-in will endeavour to allocate alternating occupied and unoccupied seats (unless passengers are travelling together).

The U.S. Transportation Command has released the results from a study which confirms that the risk of COVID-19 transmission on board an aircraft is very low. You may read the results in this Sky News article: Coronavirus: Revealed - the risk of exposure to COVID-19 on a passenger plane.
Additional
• We have removed the on-board pillows and blankets until further notice
• Flight Attendants are wearing latex gloves for most of the service and wearing a face mask
Hand Sanitiser
You may bring your own hand sanitiser when you travel, or you can utilise our on-board supplies located in the toilet. Hand sanitiser is considered a toiletry item, and is permitted to be carried in carry-on luggage and/or checked baggage in restricted quantities*.
* Restrictions:
Please note the following limitations apply to the carriage of toiletries (these restrictions are set by Civil Aviation Safety Regulations):
No more than 500g/500ml per individual item
All items together must not total more than 2kg/2L
Aerosol nozzles must be protected, e.g. protective cap
BOOKING ENQUIRIES (COVID-19)
For enquiries relating to your booking, please write to Rex via our online contact form, by clicking here.

For changes to travel booked through a travel agent, please contact your travel agent directly.
REX TRAVEL INSURANCE
Please refer to the link here.
Note: Rex has discretionary powers to deny carriage to any persons deemed unsuitable for travel.
To view information from the Australian Government, click here.